Here's How to Recharge with a Staycation
It's the end of the year – holiday season and that time of summer when everyone but you appears to be on vacation. The vacation posts you see all over social media are starting to give you some major envy. Everyone looks so relaxed and happy, and you would too—if you didn't have to work or had saved more money, more vacation days or whatever it is that's keeping you stuck at home.
So, now what? Do you just keep trudging through that wet cement of your daily life and do the best you can despite your increasing self-pity?

No, you don't! Fortunately, there are more than a few things you can do take a vacation and press your reset button that doesn't involve hopping on a plane or breaking the bank. All you really need is the inclination, these suggestions and your imagination.
Staycation Rules
Unplug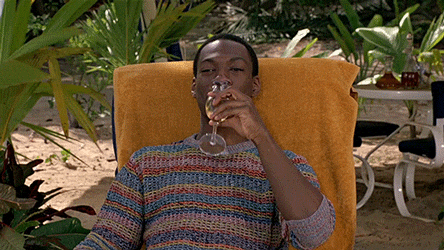 The #1 rule of a staycation is to unplug which equates to NO WORK (set that out of office autoresponder on your email) and a technology disconnect. If the thought of no technology (phone, laptop) is starting to give you withdrawal symptoms, I suggest you start with baby steps. Identify those pockets of time when you could possibly put down your phone or step away from email to give yourself a much-needed break.
Does your phone need to be the first thing you look at before you go to sleep and when you wake up? Do you need to be obsessively scrolling through your texts when you're unwinding in front of the TV or enjoying dinner with a friend? No.
You might not be able to take a full-blown vacation. But, swapping FOMO (fear of missing out) for JOMO (joy of missing out) is sure to have a positive impact on your attitude, stress levels and help you relax. 
Mix up your Routine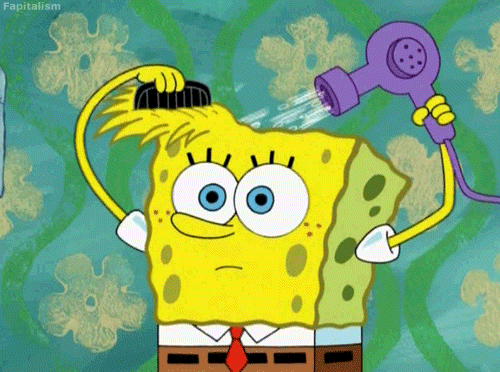 What is a vacation? Isn't it just taking time off from your daily routine and experiencing something new?
Neuroscientists have proven that our brains are always seeking novelty—we're always keeping one eye open for that next bright and shiny thing. By making some changes (even small ones!) to your routine, you give your brain that sense of newness that it's looking for—meaning you'll feel a sense of feeling revived as you do after a vacation.
So, go ahead, sleep in and move your morning workout to the afternoon or skip it altogether! Or sign up for a few yoga sessions instead of your usual routine spin class. Or swap your everyday sandwich with a nice meal at that new neighbourhood cafe like you always wanted. You are on your own personal holiday, after all!
Guaranteed you'll be surprised by the results!
Be a Tourist in Your Own City

Every town, city and suburb including yours has some sort of tourist attraction or something new, be it big or small. Visit your town or city's tourist traps – you may be surprised how many great things there are to do in your town that you'd never have thought to try!
It seems that we'll gladly take time to visit museums and galleries during vacations, but can never find the time to see the ones that are in our own backyard. Now's your chance! Channel your inner critic and appreciate a little art or history or both. At the very least, jump on a hop-on, hop-off bus on a weekend.  You never know what you might find out about your own backyard!
Oh, and don't forget to buy that postcard!
P.S. Stay in the know with these resources about what's new and exciting in your neighbourhood, city or town.
Go on a Culinary Adventure


Are you a Foodie? Well, now's the time to try that new restaurant(s) – and you probably won't have to wait months for a booking!
Love to cook? Learn a new skill and eat some delicious food by taking a weekend or evening cooking class of that cuisine you love. It will definitely elevate meal times at the family dinner table.
Run a Marathon of a Different Kind
What did we do before Netflix? Don't bother trying to answer that. Just order in your favourite pizza and let yourself have an easy, fun night in.
Indulge your inner couch potato with a marathon of a show you've been dying to see or an old favourite that you can't get enough of. (Hello! Seinfeld from beginning to end.)

Indulge in a Spa Getaway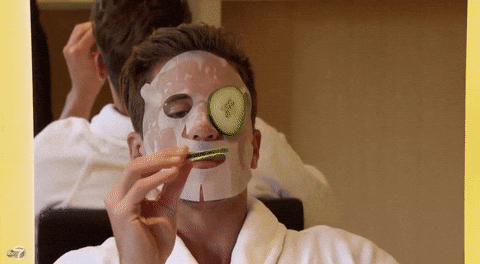 Pamper yourself like you would if you were at your favourite beach destination.
Rather than spending just one day being pampered, spread those spa treatments out over the entire week, month! Get a pedicure one day, massage the next, followed by a facial and a haircut.
You deserve it!
Get Social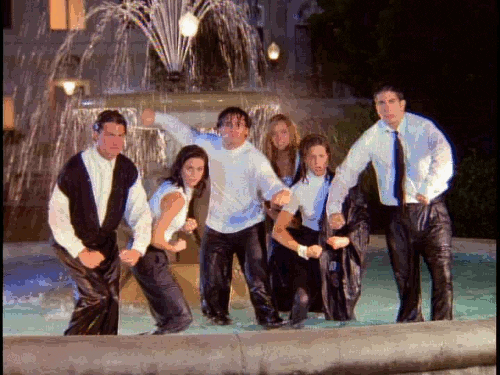 Coordinating schedules to find time to spend with friends can be downright exhausting when you're doing the 9 to 5 hustle. But if you've got some time off, you can be available when they're available.
Meet one friend for lunch, another for a sunset cocktail and then a third for a late movie. I'm sure you'll agree that there is no better way to relax than spending time and being silly with your mates.


Try a Literary Escape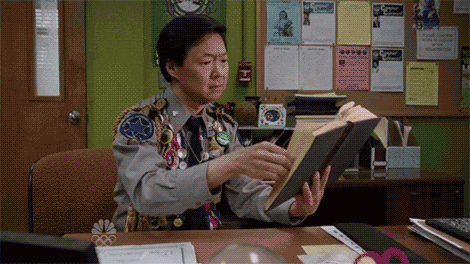 Another great way to escape to a different time, culture and place without leaving the couch is BOOKS!
Remember all those books you said you'd get to when you finally had the time? Well, now's that time!.
Turn off your phone, shut down your computer and delve into that book that's been sitting on your bookshelf, waiting to be picked up and devoured in one sitting. 
Pure bliss!


Have a Cultural Affair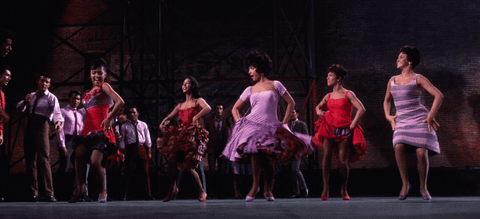 Get in touch with your sophisticated cultural side.
Snag some tickets to the symphony or the theatre, get all dressed up, and take yourself out for a night on the town without having to worry about making it into work the next morning.

Wrap Up
So what are you waiting for? Go on and get that staycation started and, yes, don't forget to take photos every opportunity you get. I want YOU to be the envy of social media and not the envious!
Your turn…
Which of these suggestions will you be taking onboard the next time you want a break without breaking the bank? 
Do you have a favourite activity that helps you unwind and get into vacation mode? Please do share.
Subscribe to Stay "In The Know"